Conditions And Treatments
Home / Areas Of Specialty / Endometriosis Involving Colon And Rectum (Bowel)
Endometriosis Involving Colon And Rectum (Bowel)
Endometriosis of Bowel is commonly seen in the females of reproductive age and especially patients who have history of endometriosis . Endometrium is a normal lining of uterus but endometriosis is a condition in which the endometrial tissue grows outside the uterus and spreads to other organs. Endometriosis can affect the bowel especially large Bowel and can cause common symptoms as
Chronic pelvic pain
Constipation
Bloating
Painful sexual intercourse
Rectal bleeding while menstruating
Painful bowel movements
Because, many of these symptoms are related to Gastrointestinal tract, you may confuse the symptoms with other bowel conditions. Usually, patients may have symptoms during menstruation and many patients already have history of endometriosis. Occasionally, a colorectal surgeon will diagnose the bowel endometriosis during a routine colonoscopy evaluation when abnormal tissue is seen in the lining of the colon and biopsies are performed. This is the reason that it can cause rectal bleeding especially during the period of menstruation. Endometriosis usually affects the menopausal woman.
Bowel endometriosis usually affects the rectum and sigmoid colon because of the location in the pelvis and around uterus. Many a times it involves appendix or small intestine.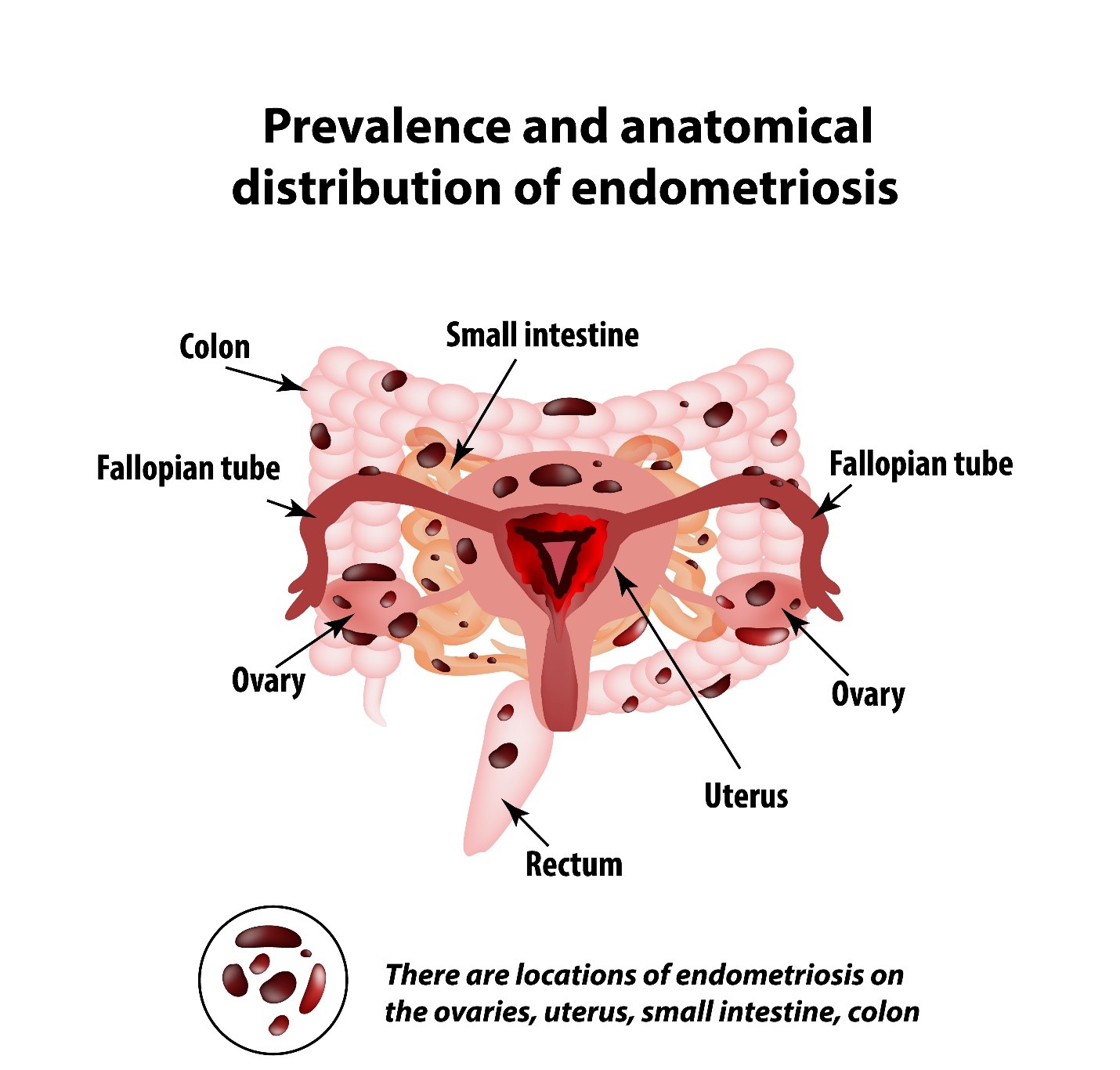 Diagnosis And Treatment of Bowel Endometriosis
Your physician will diagnose bowel endometriosis using a combination of history, physical examination (pelvic Exam), Colonoscopy, imaging modalities including MRI, CT scan or ultrasound.
There are different modalities of treatment including medications and Surgical options. The treatment of bowel endometriosis depends on the severity of the symptoms, the location and size of the endometrial tissue and individual's preference. Some possible treatments include hormonal therapy, pain medication, surgery and dietary changes.
Basically, surgery involves removing the affected segment of the colon or rectum, shaving off the endometrium or Disc resection without removing any major segment of bowel. As a key point, most trained colorectal surgeons can perform the surgery for bowel endometriosis using a minimally invasive modality like Davinci Robot or laparoscopy.
What is a colon and Rectal Surgeon? Is Dr Singh a Board-certified Colorectal surgeon? and where does he perform his procedures.
Colon and rectal surgeons are experts in the surgical and non-surgical treatment of diseases of the colon, rectum, and anus. They have completed advanced surgical training in the treatment of these diseases, as well as full general surgical training. However, they are well versed in the treatment of both benign and malignant diseases of the colon, rectum, and anus and are able to perform routine screening examinations and surgically treat conditions as and if needed. Dr Singh is a double board certified in Colon and Rectal Surgery and General surgery. His practice is located in Phoenix, Glendale and Scottsdale, AZ.
What You Should Know About Bowel Endometriosis (webmd.com)

Home – Colon & Rectal Care Center of Phoenix (colorectaldoc.com)

Colon Cancer Myths vs. Reality | ASCRS (fascrs.org)
Colon Polyps – Dr Neeraj Singh MD FACS FASCRS (colorectaldoc.com)