Conditions And Treatments
Home / Areas Of Specialty / Colon Polyps
What is a polyp?
A colon polyp is an abnormal growth in the lining of Colon. They can normally affect about 20-30 percent of American population.
How do we detect polyps?
You can have different types of tests including Colonoscopy, CT colonography and stool tests.
Diet and Lifestyle — Though the exact causes are not known but few of the common causes are.
High fat diet
Excessive red meat consumption
Smoking
Low fiber diet
Obesity
Age— Although they can form at any age, but they are most common after the age of 45. Another key point is that you will need a screening colonoscopy at the age 45 years as a new recommendation from different medical societies. It takes approximately 10 years for a small polyp to develop into cancer.
Family history and genetics — Polyps and colon cancer tend to run in families, suggesting that genetic factors are important in their development. If you have a family history of colon cancer or polyps, please make sure to discuss this with your colorectal surgeon. You should have a Colonoscopy at an earlier age or more frequently if there is a family history of colorectal cancer.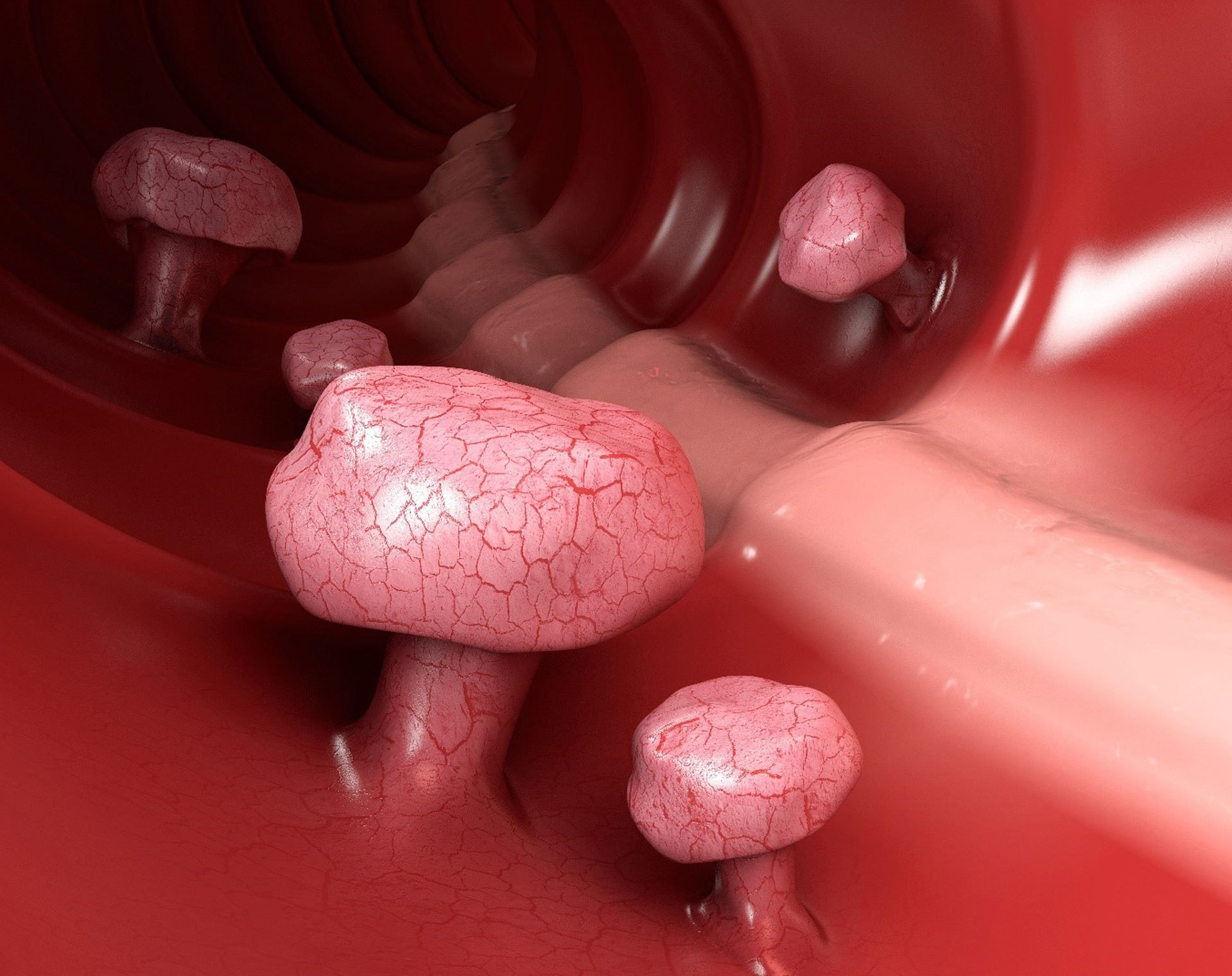 Another key point, most of the polyps do not cause symptoms. Your colorectal surgeon can remove them during a colonoscopy procedure. Furthermore, larger polyps can cause bleeding, mucus discharge and obstruction of the colon.
What Are The Different Types Of Polyps?
They can be of different types but broadly classified in 2 categories.
Adenomatous polyps – Adenomatous polyps are neoplastic or precancerous type. However, these types of polyps can grow and form cancer cells. Colonoscopy helps to remove these polyps and prevent cancer formation.
Non-Adenomatous or Benign polyps – These can be hyperplastic and inflammatory polyps.
How can the Polyps be treated?
Colonoscopy is a common simple test to remove the colon polyps. Your physician can remove most of the polyps as long as they are not large wide based or appear invading the colon lining. Furthermore, age for routine screening colonoscopy is 45 years now instead of 50. However, you may need a surgical intervention to remove the part of the colon if they grow to a certain size or invade deep in the wall of the colon. Your colorectal surgeon will explain you in detail about this.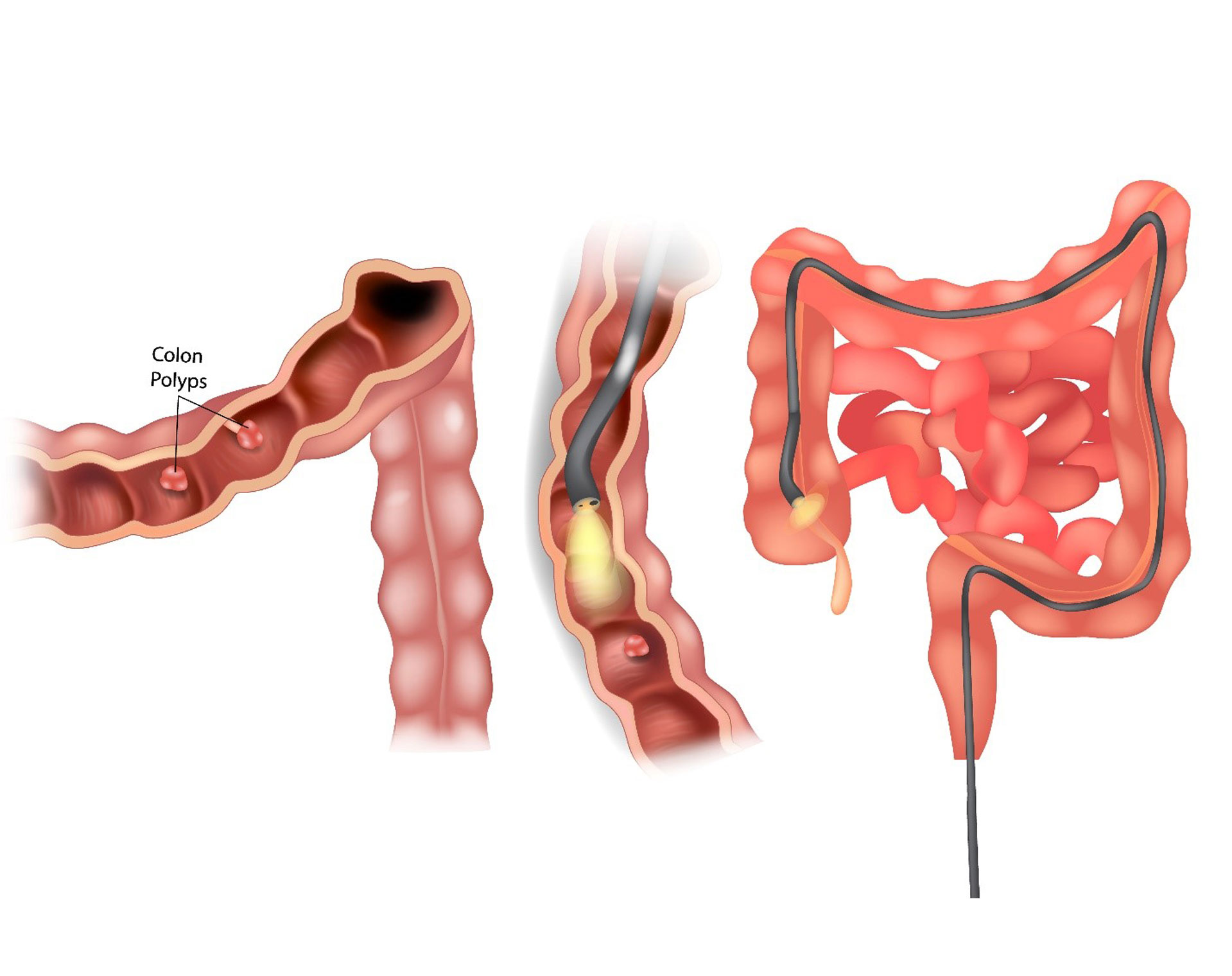 Do All Colon Polyps Need To Be Removed?
In general, Colonoscopy is a gold standard procedure to remove all types of colon polyps at an early stage. Surgical intervention is the next option If they grow to a certain size and not amenable with colonoscopy removal.
What is a colon and Rectal Surgeon? Is Dr Singh a Board-certified Colorectal surgeon? and where does he perform his procedures.
Colon and rectal surgeons are experts in the surgical and non-surgical treatment of diseases of the colon, rectum, and anus. They have completed advanced surgical training in the treatment of these diseases, as well as full general surgical training. They are well versed in the treatment of both benign and malignant diseases of the colon, rectum, and anus and are able to perform routine screening examinations and surgically treat conditions as and if needed. Dr Singh is a double board certified in Colon and Rectal Surgery and General surgery. His practice is located in Phoenix, Glendale and Scottsdale, AZ.
For more information, please click here
Polyps of the Colon and Rectum | ASCRS (fascrs.org)
Home – Welcome To The Colon And Rectal Care Center Of Phoenix! (colorectaldoc.com)