Conditions And Treatments
Home / Areas Of Specialty / Anal Warts And HPV
Anal warts and HPV is a type of DNA virus infection. Virus responsible for this infection is called human papilloma virus. HPV is a common sexually transmitted disease. It involves skin around and inside the anus and can also affect the surrounding areas. They often present with pain and itching symptoms. This condition is also known as condyloma acuminata.
Another key point, HPV is the most common sexually transmitted disease in United States.
Patients with anal HPV usually present with the symptoms of anal pain, itching and presence of growth at the anus and surrounding areas. You can also have bleeding and mucus discharge. You may confuse anal warts with hemorrhoids. However, you should seek a consultation with a board-certified colorectal surgeon if you have any of these symptoms. 
Diagnosis of Anal Condyloma
You will need a physical examination in the office for diagnosis of Anal HPV disease.  Your colorectal surgeon may evaluate inside the anal canal with the help of anoscope in the office.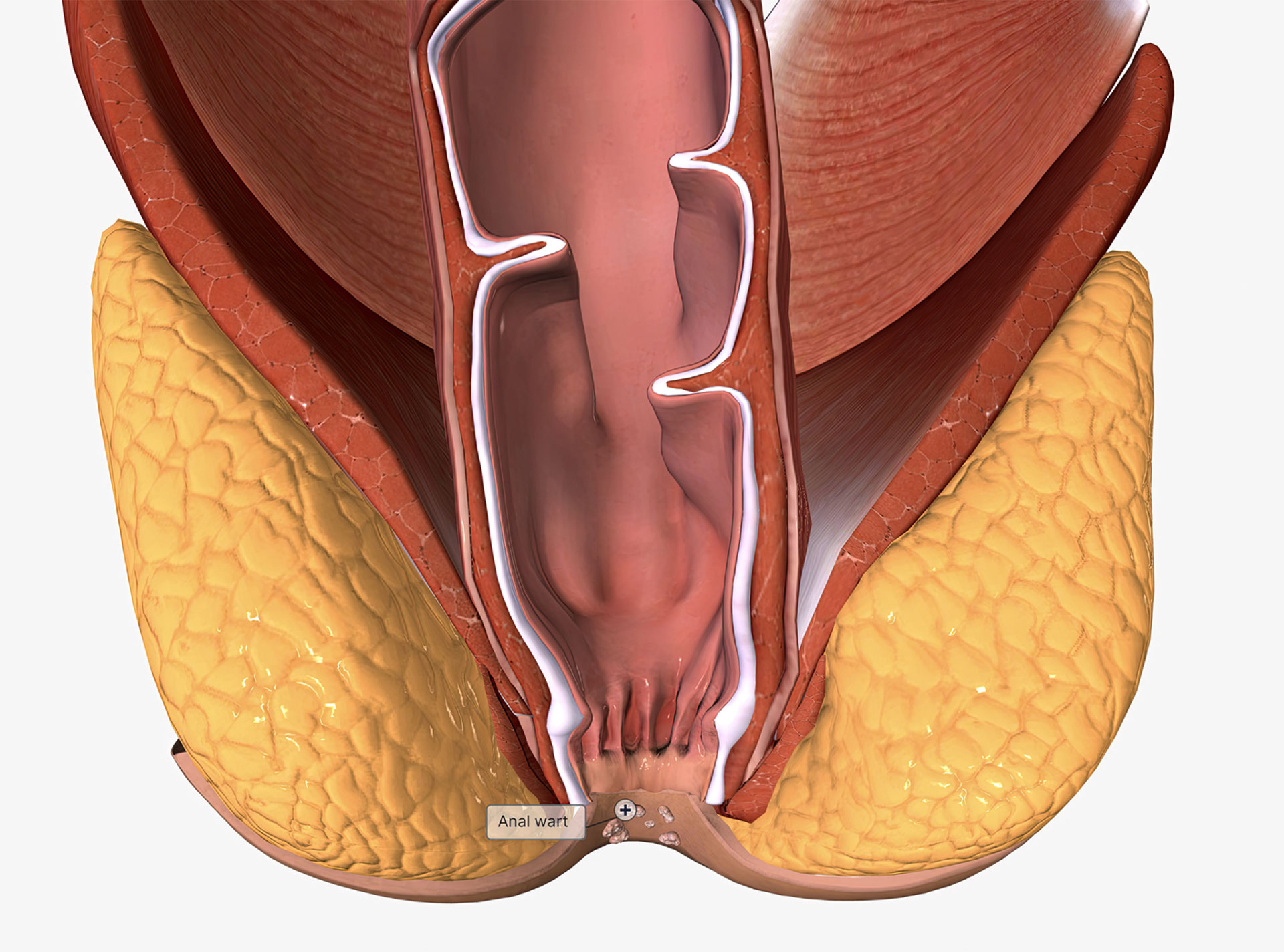 Treatment And Prevention of Anal Warts
There are different ways to treat anal HPV. Your colorectal surgeon may treat them with the local medications or excision in the office as long as they are small and limited to a small area. If the warts are extensive and if they spread inside the anal canal then your surgeon may recommend you surgical intervention with rectal examination under anesthesia. Another key point, warts can recur in up to 50% or more of the patients. You may need a regular follow up evaluation by your colorectal surgeon to check for any early reoccurrence. 
However, you can reduce the risk of anal HPV disease by avoiding sexual contact with the infected person, use of condoms, and use of HPV Vaccine. HPV vaccine is safe and effective and can protect against the disease (Including Cancers) caused by HPV.  National immunization program recommends vaccine starting from 11 or 12 years through the age of 26 years.
Finally, you can also prevent HPV by avoiding sexual contact with someone who has the virus or limiting your number of sex partners. However, this may not be easy because many people with HPV do not have any signs or symptoms and may not know they have it.
What is a colon and Rectal Surgeon? Is Dr Singh a Board-certified Colorectal surgeon? and where does he perform his procedures.
Colon and rectal surgeons are experts in the surgical and non-surgical treatment of diseases of the colon, rectum, and anus. They have completed advanced surgical training in the treatment of these diseases, as well as full general surgical training. They are well versed in the treatment of both benign and malignant diseases of the colon, rectum, and anus and are able to perform routine screening examinations and surgically treat conditions as and if needed. Dr Singh is a double board certified in Colon and Rectal Surgery and General surgery. His practice is located in Phoenix, Glendale and Scottsdale, AZ. He treats anal HPV condition.
For more detailed information please click on the following link :
 Anal Warts and Anal Dysplasia Expanded Information | ASCRS (fascrs.org)
Human Papillomavirus (HPV) | ASCRS (fascrs.org)
Home – Colon & Rectal Care Center of Phoenix (colorectaldoc.com)