Conditions And Treatments
Home / Areas Of Specialty / Anal Cancer
Anal cancer is a type of cancer which involve anus or surrounding area. Although there are different types of anal malignancies, but the most common type is squamous cell cancer. Common risk factors for anal cancers include infection with the HPV (human papilloma virus), age about 50, HIV, anal sex and smoking. Additionally, in many cases there could be no associated risk factor as discussed above.
Symptoms And Signs of Anal Cancer
Common symptoms of anal cancer include :
Rectal or anal pain
Bleeding or drainage of fluid or pus from anus
Palpable mass or swelling at the anal area
Change in bowel habits with constipation or diarrhea
Itching in the anal area
Narrowing of the stool
Swollen lymph glands in the anal or groin area
Certainly, if you feel or notice a lump or abnormal swelling in the anal area, you should contact your colorectal surgeon. Moreover, you should seek a prompt evaluation from a Board-Certified Colorectal surgeon. Another key point is that about 20 % percent of patients with anal malignancy may not have any symptoms from anorectal malignancy and are discovered incidentally. 
Diagnosis And Treatment of Anal Tumor
Most common way to diagnose anal cancer is by clinical, physical examination and biopsy of the area. Although there are different treatment modalities available, but the treatment depends on the type of the anal tumor & based on the pathology and also the extent of the disease. Another Key point, most common modalities of treatment include use of chemotherapy and radiation or surgical excision of all the affected disease. Furthermore, patients should also follow up with the surgeon on a regular scheduled intervals for office evaluation. Basically, surgical intervention is the last modality if the Chemoradiation treatment fails and for certain types of cancers.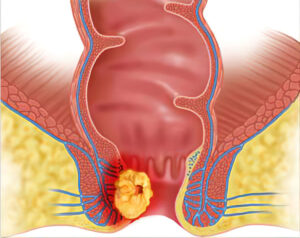 What is a colon and Rectal Surgeon? Is Dr Singh a Board-certified Colorectal surgeon? and where does he perform his procedures.
Colon and rectal surgeons are experts in the surgical and non-surgical treatment of diseases of the colon, rectum, and anus. They have completed advanced surgical training in the treatment of these diseases, as well as full general surgical training. Moreover, they are well versed in the treatment of both benign and malignant diseases of the colon, rectum, and anus and are able to perform routine screening examinations and surgically treat conditions as and if needed. Dr Singh is a double board certified in Colon and Rectal Surgery and General surgery. His practice is located in Phoenix, Glendale and Scottsdale, AZ.
If you want Detailed information on Anal Malignancy then please go on the following links:
Anal Cancer | ASCRS (fascrs.org)
Human Papillomavirus (HPV) | ASCRS (fascrs.org)
Home – Colon & Rectal Care Center of Phoenix (colorectaldoc.com)
Anal Pain – Dr Neeraj Singh MD FACS FASCRS (colorectaldoc.com)

Areas Of Specialty – Dr Neeraj Singh MD FACS FASCRS (colorectaldoc.com)

Rectal Bleeding – Dr Neeraj Singh MD FACS FASCRS (colorectaldoc.com)